Hemp has been legal for a year, but what's next?
Originally published in Issue 7 of HEMP in August 2019. Subscribe HERE or find in a local grocery store. 
---
In late 2018, hemp became legal. In 2019, hemp became — dare I say — mainstream. Under the 2018 Farm Bill, hemp and its derivatives were removed from the Controlled Substances Act. For years, activists like myself dreamed of this day and imagined the floodgates opening to a new agriculture revolution. Now, hemp can finally be industrialized and turned into thousands of products, like cars, fuel, plastics, and toilet paper. So, when exactly will hemp be in everything?
As you probably are aware, regulators don't always move very quickly. Once a law is passed, it must be put into effect through a sometimes-lengthy process of promulgation and implementation. The federal agencies that are tasked with regulating hemp must develop rules and processes for the new program. Specifically, the Department of Agriculture (USDA) and Food and Drug Administration (FDA) have been tasked with the authority over hemp and hemp products.
Because this is a brand-new program, with snags to resolve with the DEA and banking regulators, it could take a while. In fact, it could take years, and the FDA has said it might be faster for Congress to pass a new bill specifically to address hemp and hemp-derived CBD. (Thanks to hemp's popularity, Senate Majority Leader Mitch McConnell says he is already working on it.)
So, for practical purposes, hemp is still in the pilot stage. But this is not necessarily bad. In fact, it could be the last break that small farmers get.So, as initial excitement about hemp legalization wanes, it's clear that the hemp plant is just starting to walk down the long road toward being a true agricultural commodity. It could take years for the full implementation of this law. Banks have yet to open the floodgates of capital. Law enforcement agencies are still grappling with distinguishing hemp from high-THC cannabis. The USDA has heard from industry leaders and the FDA has accepted public comments. [Editor's Note: The USDA released its draft regulations on hemp for public comment at the end of October.]
Regulations Snail Forward
For the first time in generations, the USDA is now addressing the hemp question head-on. On March 13, the USDA Agricultural Marketing Service held a three-hour-long webinar for public comments, diving deep into issues in the hemp industry. The main message of the webinar: This isn't going to be as easy as corn or cotton.
The webinar showed that the USDA has been making strong efforts to open the door for farmers and has been taking its own action, too. In April, Democratic Senators Patrick Leahy of Vermont and Jon Tester of Montana sent a letter to the Customs and Border Patrol requesting "immediate clarification to border agents" that imported viable hemp seed does not require DEA permits any longer. It took the USDA less than three days to publish a bulletin providing this clarification.
However, despite this quick action, USDA Secretary Sonny Perdue has made it clear on multiple occasions that it could take many more months for the USDA to issue official guidelines for state programs. Perdue has said that the USDA is planning for its program to officially begin with the 2020 planting season.
This regulatory conflict is working its way towards a showdown: Big Pharma may not be ready to give up CBD without a fight, but the public might already have a taste for over-the-counter CBD gummies and cocktails.
Compared to the USDA, the FDA appears to have a more challenging mandate. The food and drug regulatory body has to figure out how to square a circle: It does not currently consider CBD to be a dietary supplement or food ingredient, because of its similarity to Epidiolex, the CBD pharmaceutical that was approved by the FDA in 2018 after years of clinical trials. However, corner stores, pharmacies, and mom-and-pop shops around the nation are already selling CBD products, and without regulation, there's no way of ensuring product safety.
This regulatory conflict is working its way towards a showdown: Big Pharma may not be ready to give up CBD without a fight, but the public might already have a taste for over-the-counter CBD gummies and cocktails.
Banking and Financial Services
Beyond the USDA and FDA regulations, one of the biggest barriers to major hemp commercialization is that hemp companies have been long denied even the most basic banking and financial services. This has meant that many basic businesses don't even have bank accounts, and also hinders the large-scale production and development of industrial hemp fiber.
In April, Senators McConnell of Kentucky and Ron Wyden of Oregon sent letters to four federal banking institutions, "reiterating hemp's legality and requesting timely guidance and clarification to help ease concerns from lawful hemp farmers and producers about the lack of access to financial services." They requested that big banks update their internal protocols to accept hemp money, but change on that front has been sluggish.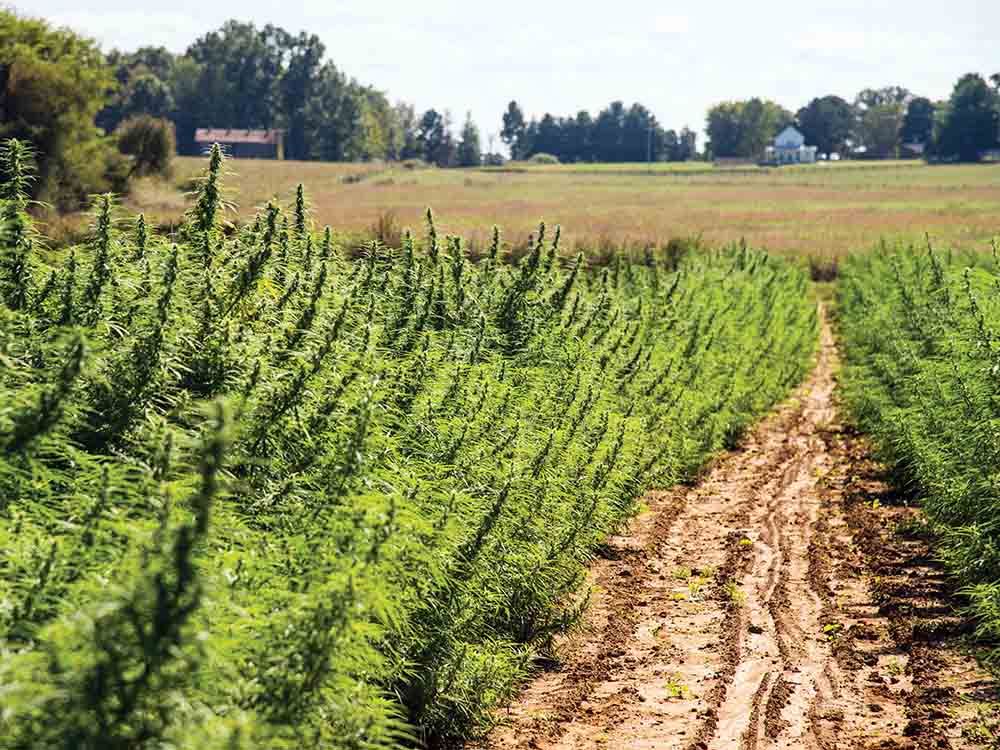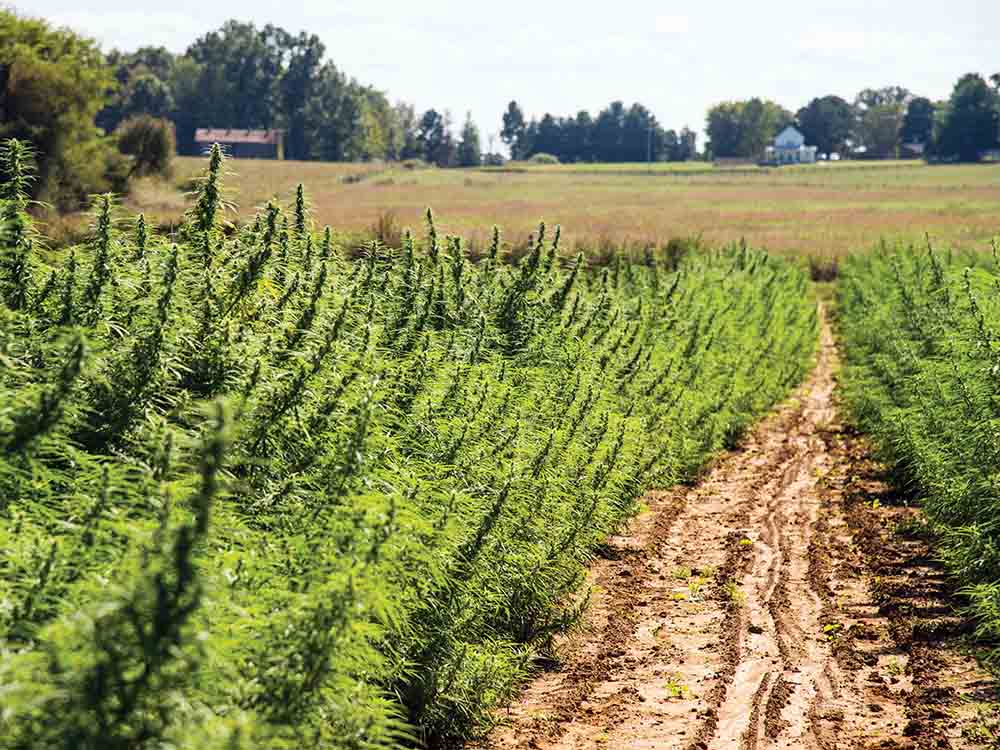 The Hemp Pilot Program: A Blessing in Disguise
Let's go back to before the 2018 Farm Bill. When the 2014 Farm Bill passed, it included a small section called SEC 7606 that created the framework for states to build hemp pilot programs. This pilot program was, by most accounts, a good system for many small hemp producers. And until the regulations of full hemp legalization are put into place, SEC 7606 is still the guiding framework today.
With rules that could take months or years to issue, SEC 7606 gives us a clear path of what to do. Thanks to the "marketing" provision, SEC 7606 leaves the doors wide open to opportunity for hemp commerce. While banking restrictions have hindered the industry in many ways, they have also hindered large corporate entities from swooping in too fast. Small farmers can still produce local products and are building a supply chain of local producers and processors.
While the CBD rush has brought in some bad actors (the FDA has sent several rounds of warning letters since 2014), there is an authenticity to the industry, thanks to the activism that the industry is rooted in. But when full commercialization comes, it will open the door to bigger fish — and gargantuan sharks. There is a real risk of a takeover from major corporate stakeholders: Big Tobacco, Big Alcohol, and Big Agriculture all have their sights set on the industry's potential profits. When the 2018 Farm Bill is fully implemented, it could inadvertently transfer this incredible opportunity of untold potential directly into the hands the very corporations that have been the adversaries of hemp and environmental activists for so many years.
The Movement's Moment
Despite all of the barriers and challenges, hemp today is legal, and there is nothing now that can stop the revolution and evolution of this amazing crop. Decades and decades have built up to this very special moment, the building of an industry from the ground up. Five years ago, SEC 7606 was brand new, and the earliest adopters planted their very first hemp fields.  Five years from now, hemp and CBD could be in millions of products consumed by hundreds of millions of people throughout the world.
Hemp today is legal, and there is nothing now that can stop the revolution and evolution of this amazing crop.
But right now, small farmers and entrepreneurs actually might still have the lead — and the ability to shape a brand new industry and policy. It would be easy to sell out right now, but that was never part of the plan for our plant, the vision of hemp that has the potential to transform rural America, heal people from pain and prescriptions, and slow down climate change. By sowing seeds now, we have an opportunity that we can only dream of. In the years to come, we will be able to make our dreams become reality.
LET US KNOW: How do you think hemp should be regulated?