Colorado-based Shi Farms has spent the past year scaling up and expanding to new climates, but one fact has remained constant: Water and sunshine are all their hemp plants need.
This article was originally published in Issue 5 of HEMP, before the 2018 Farm Bill passed. Subscribe HERE or find in a local grocery store.
---
The energy is high at Shi Farms this summer, where they're eagerly and confidently awaiting the final decision on federal hemp legalization. It's been an exciting year for them — planting hundreds of acres of hemp, extracting pesticide-free CBD, and expanding their business into a new state, all while sticking to their deep commitment to growing green. For Steven Turetsky, the managing director of the Colorado-based hemp cultivation company, sustainability isn't just a buzzword. It's a part of the long-term vision for the company.
"We see hemp as one of the most sustainable agricultural commodities because it has so many uses, compared to other crops that are only single-use," Turetsky explains. "The first pillar of our sustainability model is to have a dual-use crop where we're using the entire plant for as many uses as possible. For instance, with hemp, you can take the flower and use it for CBD or you can take the stalks and use it for industrial applications."
Though they're a small crew, the team at Shi Farms (short for Sustainable Hemp Initiative) has been a very busy bunch. Their pilot harvest of 13 acres in Pueblo, Colorado last summer was successful and provided the momentum for them to scale up this year. They planted 100 acres on their own farm and co-opted another 100 acres in eastern Colorado with a partner farmer. They also expanded into New York, planting a small, two-acre pilot plot to test the environment and see how hemp grows in a different climate. The results have been exciting.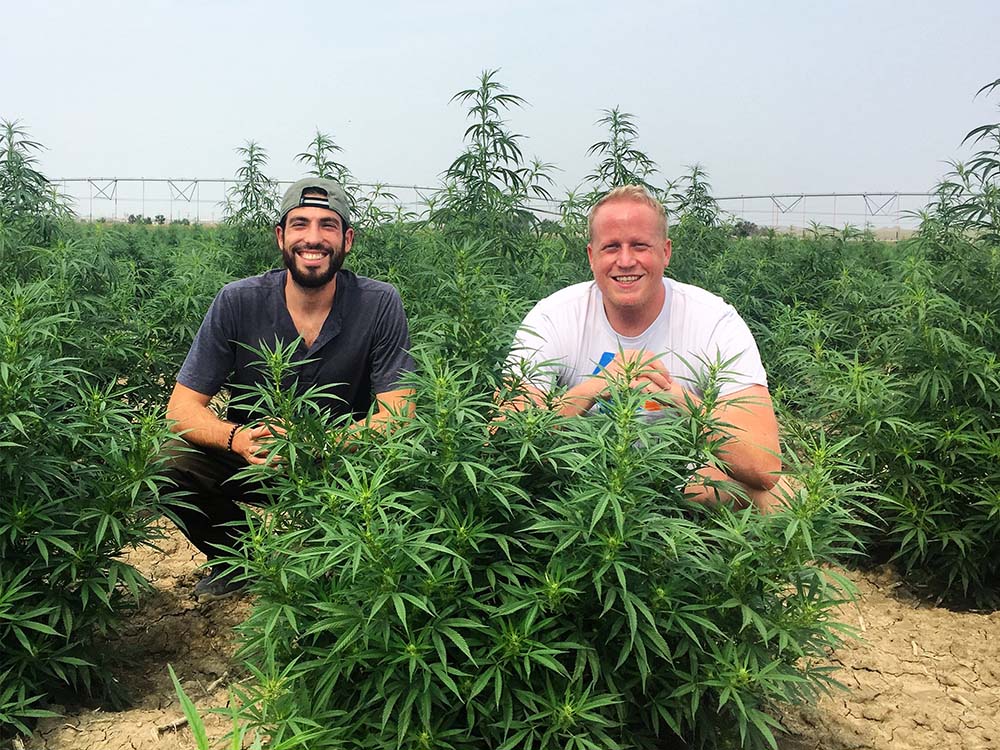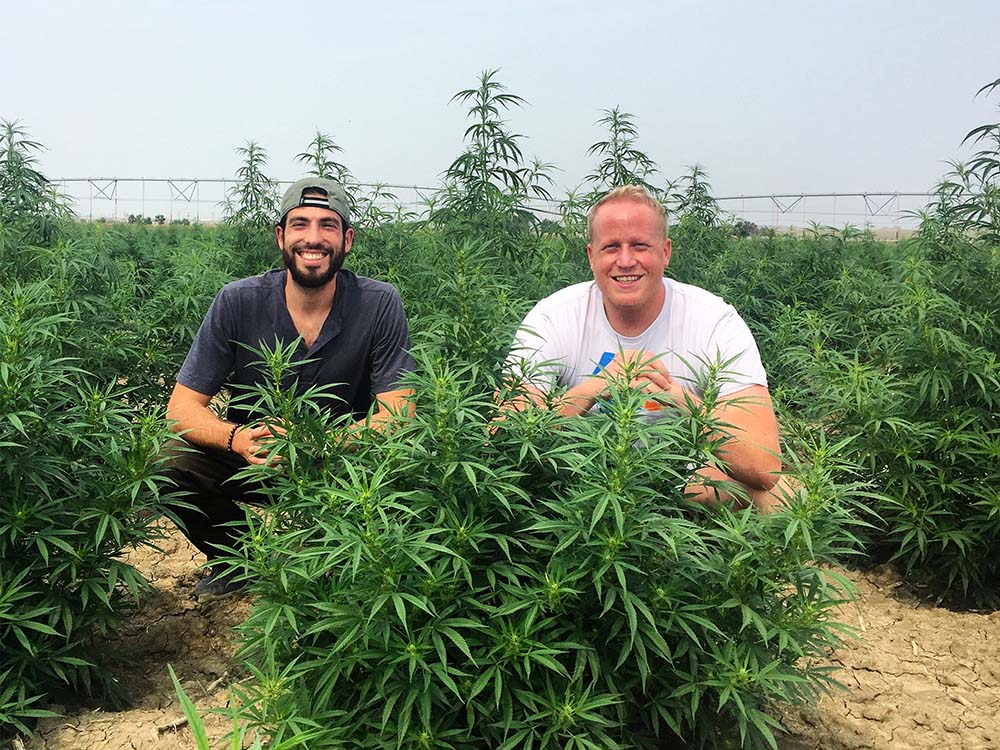 "The one thing we definitely have learned is that hemp is a very hearty plant and that it will grow anywhere," says Turetsky. "We're still waiting to see the differences in things like terpenes and cannabinoid content based on environmental factors."
Turetsky says that Shi Farms loves "gobbling up" all the research they can find on hemp cultivation to help with the expansion. In the more-arid Pueblo climate, for example, they used dry-farming techniques. But in the fertile growing region of the New York's Hudson Valley, Turetsky says there's been an excess of water.
"It's called the Black Dirt region. There's this glacial soil that's there — it's black as night," he says. "The farm gets plenty of water, so we had to deal with things like needing to dig ditches to drain excess water. That's never been an issue for us. So, that's been a unique experience. But the plant has reacted phenomenally to any climate, which has been cool to see."
Luckily, Shi Farms has also had great luck in working with New York to get their business up and running faster. Turetsky noticed that the state borrowed some practices from Colorado in terms of how they were monitoring farms with GPS and harvesting reports, so the company was ready for those types of regulatory oversights.
That preparedness left lots of room for Shi Farms to focus on what's most important to them — growing quality hemp with a zero-waste philosophy. The farm grows primarily for CBD, but they try to make sure they utilize more of the plant than just the cannabinoids.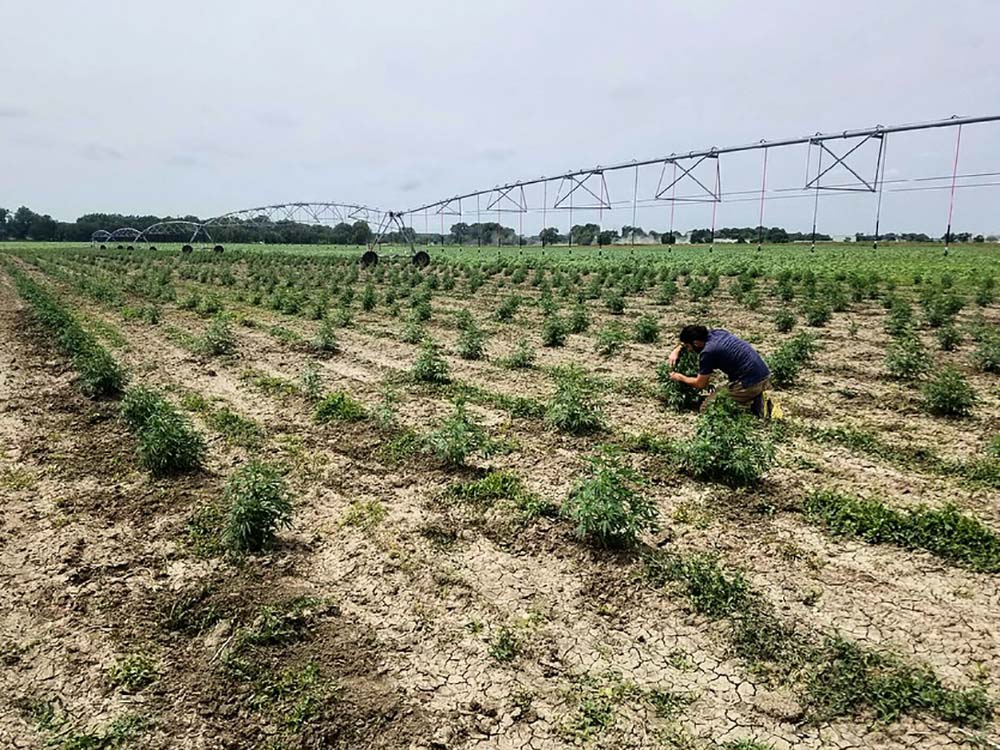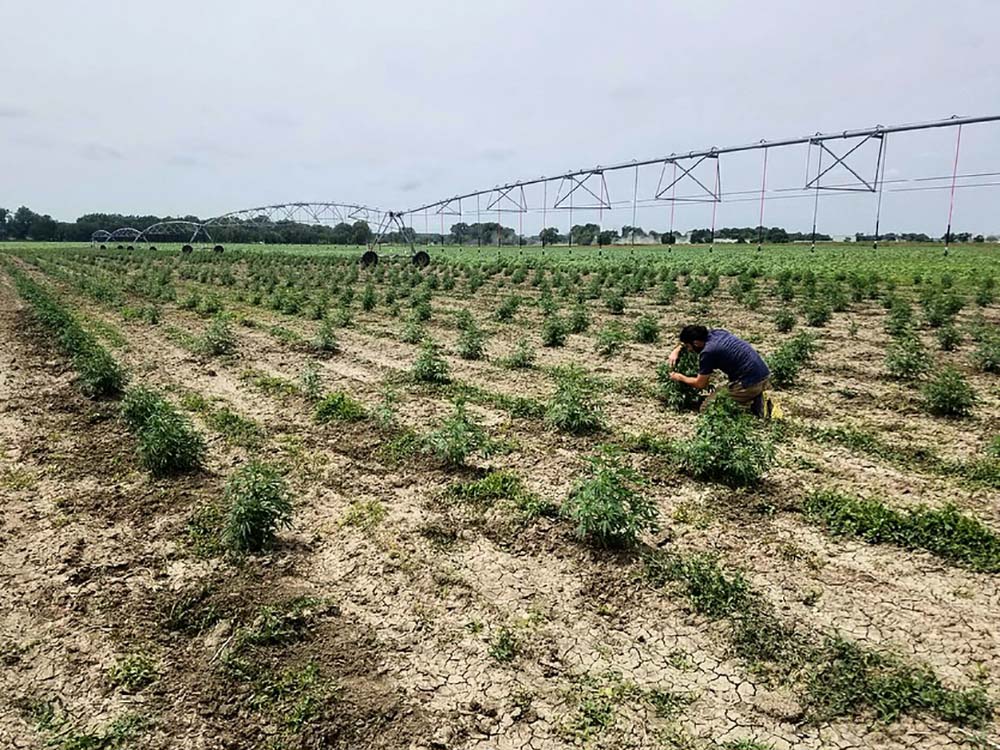 After they extract CBD from the flower, they take the "spent hemp," or the ground-up flower material without any cannabinoids in it, and use it as fertilizer on the still-growing outdoor crops. Then, they grind up the stalks of the hemp plant — which Turetsky says are a woody-type hemp stalk, not the fiber type — and use probiotics to create a compost, using the Japanese farming technique called bokashi.
"The question we get all the time is: 'Are you guys organic?' What we tell people is that the only inputs that go into our outdoor field are water and sunshine," says Turetsky. "This crop is so special and unique that you are cultivating a weed, more or less. This plant has tolerated so many conditions and has tried to be eradicated by so many different countries at various points in its history and it's persevered. So, there's really no nonsense to it. We only use water and sunshine and the plant does the rest of the work. We plan to keep it that way."
So, what's the future of the hemp industry look like? Turetsky predicts that the industrial applications of hemp will begin to take off.
"When you look at hemp, as opposed to cotton, and how much water it consumes and how fast it can grow, there should be way more hemp textiles," he says. "People should be wearing hemp clothing and there should be hemp paper goods, because hemp grows way faster than trees and is more sustainable than the lumber industry. All of the reasons that hemp was criminalized back in the '30s are the same reasons that will champion us to continue the development of the commodity."
He also sees major advancements on the science side that may change the way we see hemp altogether.
"We've only scratched the surface on cannabinoid science, and that's going to be what will drive the next five years of innovation."

-Steven Turetsky
"We've only scratched the surface on cannabinoid science, and that's going to be what will drive the next five years of innovation," he says. "You're going to see rare cannabinoids coming to the forefront, like CBG and CBC and other cannabinoids we haven't even identified yet. I think we are going to see some really cool medical discoveries in how cannabinoids can help our bodily functions. So, like, recombination of cannabinoids into novel formulations based on specific cannabinoid ratios is something I think we will see a lot of in the next couple of years."
Even with so much evolution and innovation to look forward to, Shi Farms' mission is simple, straightforward, and smart.
"We want to just highlight the natural benefits of hemp and the special qualities that make hemp such a great agricultural crop," Turetsky says. "There's no need for fancy branding or crazy marketing speak. Hemp is the star of the show, and we're stewards of the plant."
LET US KNOW: How do you think hemp should be farmed?