---
The U.S. Department of Agriculture announced last week that it will delay rules that require hemp farmers to have their crops analyzed for THC content by a lab approved by the Drug Enforcement Administration. The USDA has also decided to relax the strict rules for destroying crops that test higher than 0.3% THC by dry weight, according to a release from the department on February 27.
Under the interim final rule (IFR) that regulates hemp agriculture released by the USDA in October, farmers are required to have their hemp crops tested for THC content by a laboratory registered with the DEA. To qualify as hemp, cannabis plants and products must contain no more than 0.3% THC. Crops and products that contain more are considered marijuana and are thus illegal under the Controlled Substances Act and must be destroyed.
However, there are less than four dozen DEA-registered labs in the United States, causing concern among farmers and interest groups including the American Farm Bureau, who fear the limited number of labs will make it difficult to receive results in a timely manner at harvest time. The resulting bottleneck, they say, could cripple the industry. New guidance delays implementation of this rule until October 31, 2021, or until final regulations are published.
"Because currently there isn't sufficient capacity in the United States for the testing and disposal of non-compliant hemp plants, USDA has worked hard to enable flexibility in the requirements in the interim final rule for those issues," said USDA Under Secretary for Marketing and Regulatory Programs Greg Ibach.
"Many legitimate testing labs, including those that we use, are completely capable of testing the THC content of hemp being used in products sold on today's legal market." -Todd Morrow, CEO of HempMeds
Instead, farmers will be able to use any lab approved by their state, provided they meet the other requirements of the IFR. Todd Morrow, the CEO of CBD products manufacturer HempMeds, said the decision will give businesses in the industry more choice and better service.
"Many legitimate testing labs, including those that we use, are completely capable of testing the THC content of hemp being used in products sold on today's legal market," he wrote to HEMP in an email. "There's a lot of value in working with trusted partners and vendors who know you and your business and though it is still inevitable that farmers will potentially have to work with a DEA-certified lab in the future, it gives the labs they're already familiar with the time to achieve this certification."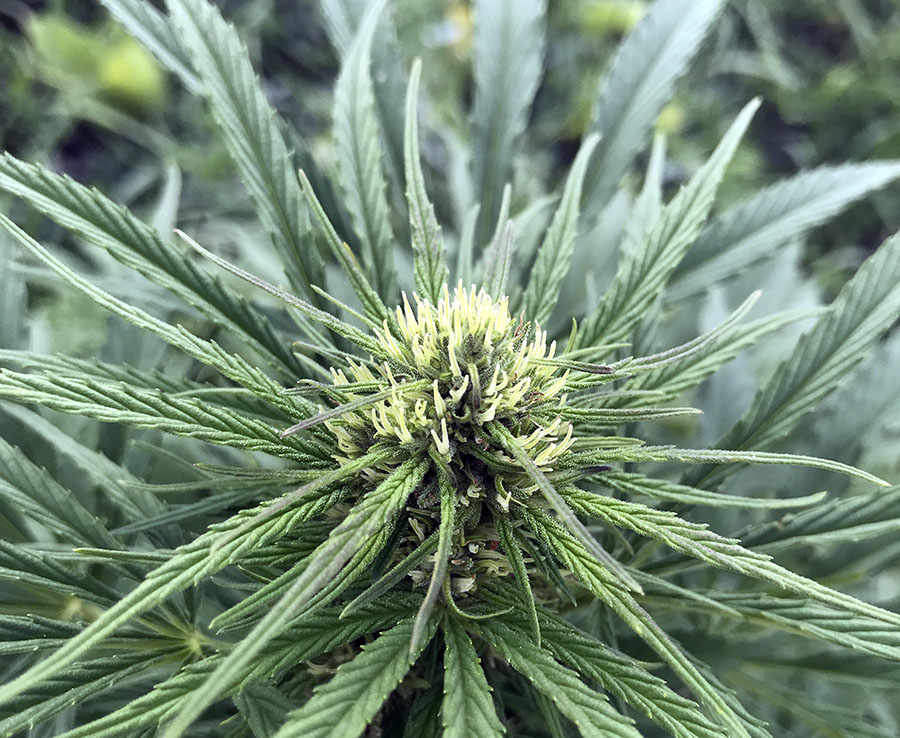 Disposal Rules for Hot Crops Relaxed
The USDA also relaxed a requirement that crops that contain more than 0.3% THC be destroyed on-site (usually by burning) in the presence of law enforcement or collected by a DEA-registered "reverse distributor" for disposal. Farmers will now be able to destroy "hot" crops, as they are known, by shredding or cutting the plants down and plowing them under.
"One of the top considerations in making these changes was the desire to provide additional options that minimize, to the extent possible, the resource impact to state and local law enforcement in handling hemp that is out of compliance," explained Ibach. "We look forward to partnering with producers, states, tribes, and other stakeholders to deliver regulations that work for everyone."
Bruce Perlowin, the CEO of  Hemp, Inc., applauded last week's moves by the USDA.
"The decision to delay implementing the requirement that all THC testing on hemp crops be performed at laboratories registered with the U.S. Drug Enforcement Administration is a sound one," he told HEMP. "We appreciate this thoughtful measure because the sparse amount of DEA-registered labs and the costs associated with disposing of "hot hemp" would create major hardships for hemp farmers and the hemp industry. This news has created a sense of relief in the hemp farming community."