It's been another big week for the cannabis plant on Capitol Hill. This time, senators, administrators and advocates discussed what the hemp industry needs to succeed.
On July 25, the Senate Agriculture Committee held a landmark hearing called "Hemp Production and the 2018 Farm Bill," in order to gather more information about what the federal government needs to do to ensure the smooth implementation of hemp legalization.
The hearing was the first dedicated Senate hearing on hemp relating to the implementation of the 2018 Farm Bill. It was especially timely, given that the FDA recently held a public comment period on hemp and CBD legalization. Overall, there was a lot of great content in the hearing. Here is a brief overview, with a few noted takeaways.
The hearing began with opening statements from the Senate Agriculture Chairman Pat Roberts (R-KS), ranking member Debbie Stabenow (D-MI), and special guest Senate Majority Leader Mitch McConnell (R-KY). All of these senators took time to talk about the history of hemp farming in the U.S. The statements were followed by two expert panels and questioning. Here is the full video of the Senate Agriculture hearing.
With this hearing, hemp has hit a new milestone. Just 24 hours before this hearing, the Senate Banking Committee held a hearing on cannabis banking. Together with Thursday's hearing dedicated to hemp production, it became clear that Congress has cannabis at the top of their desk.
How Much Progress Has the Federal Government Made on Hemp Regulations?
The first panel was comprised of high ranking officials from the USDA, EPA, and FDA, including Greg Ibach, a USDA undersecretary who has been leading the charge for hemp implementation within the USDA, and Dr. Amy Abernethy, deputy FDA commissioner and co-chair of the FDA's CBD working group.
The first panel showed the progress that federal offices have made to promote and implement hemp production as directed by the 2018 Farm Bill. The USDA has held webinars and issued guidance through General Counsel, and is currently in the process of inter-agency review for the interim final rule.
The EPA has held an open meeting about hemp and pesticides, because EPA is also a part of hemp implementation. For better or for worse, pesticides are a big part of American agriculture. Farmers rely on pest control, especially as they scale in acreage. EPA is currently reviewing at least ten requests for the use of conventional pesticides on industrial hemp.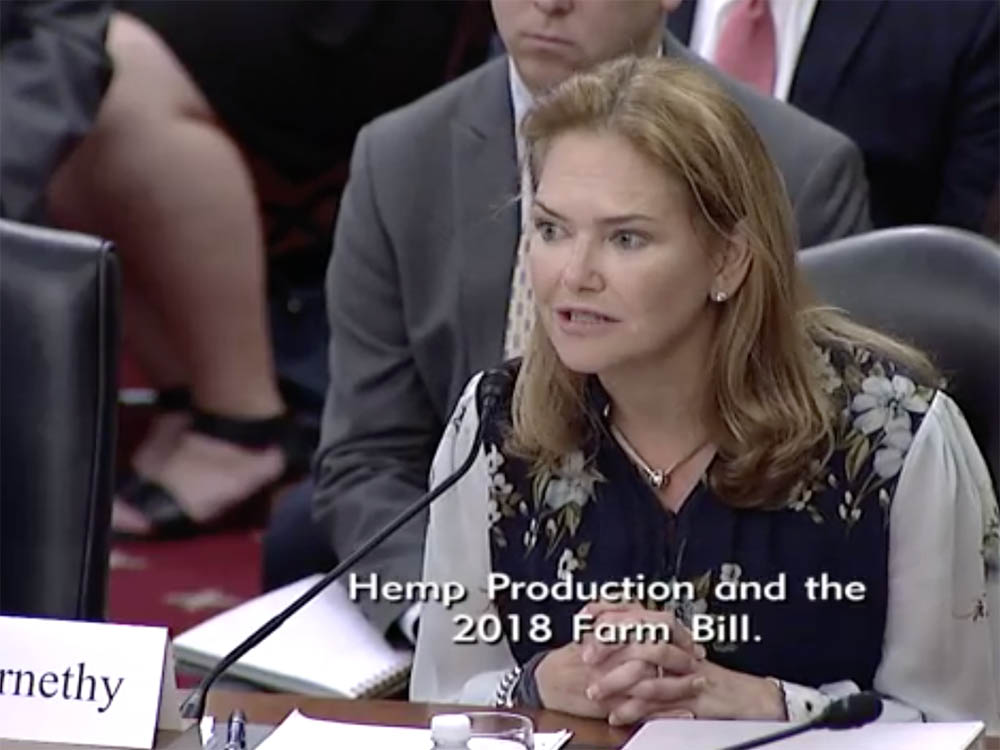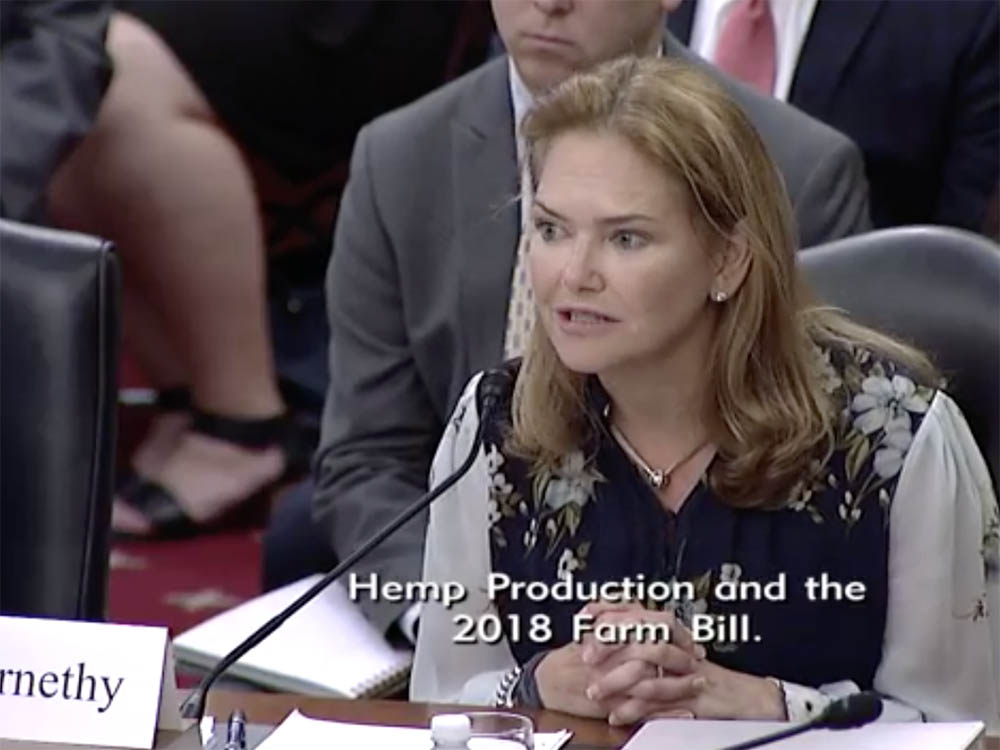 Dr. Abernethy, the co-chair of FDA's CBD working group, talked about the agency's May 31 public meeting, as part of their review period that just closed last week, of which my comment is here. Dr. Abernethy mentioned that she is not sure that CBD is completely safe in large doses. Epidiolex, which suggests daily doses in the hundreds and hundreds of milligrams, has shown side effects in some cases. Given her position and lack of research, she says she is still concerned, somewhat rightly so, about any risks of long term exposure, for example, of taking lots of CBD all day, every day.
What Hemp Advocates Had to Say
The second panel included industry and coalition leaders. Senator McConnell's guest on the panel was Brian Furnish, an 8th generation Kentucky tobacco farmer, who was integral to the legalization of hemp in Kentucky and one of the first licensed hemp farmers in the U.S. He was also the founding president of the U.S. Hemp Roundtable, and currently operates a $35 million hemp processing facility in Cynthiana, Kentucky. Other panelists included Erica Stark, executive director of the National Hemp Association and the Pennsylvania Hemp Industry Council, and Darrell Seki Sr., the tribal chairman of Red Lake Band of Chippewa Indians in Minnesota.
Furnish talked about the challenges a farmer faces. He spoke about how hemp CBD production is uniquely similar to tobacco production, while fiber hemp can grow over 22 feet tall. Hemp can be very labor intensive, and not as simple as a get-rich-quick scheme. He said it is always important to exercise caution, to be wary of 'hemp expert' only in it a few years.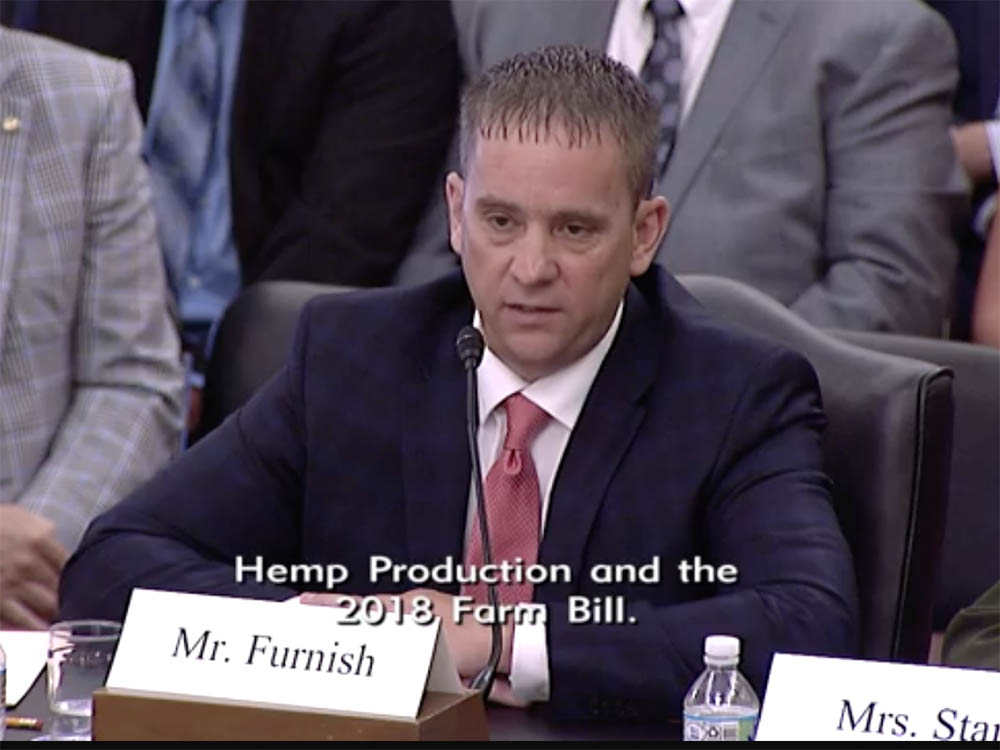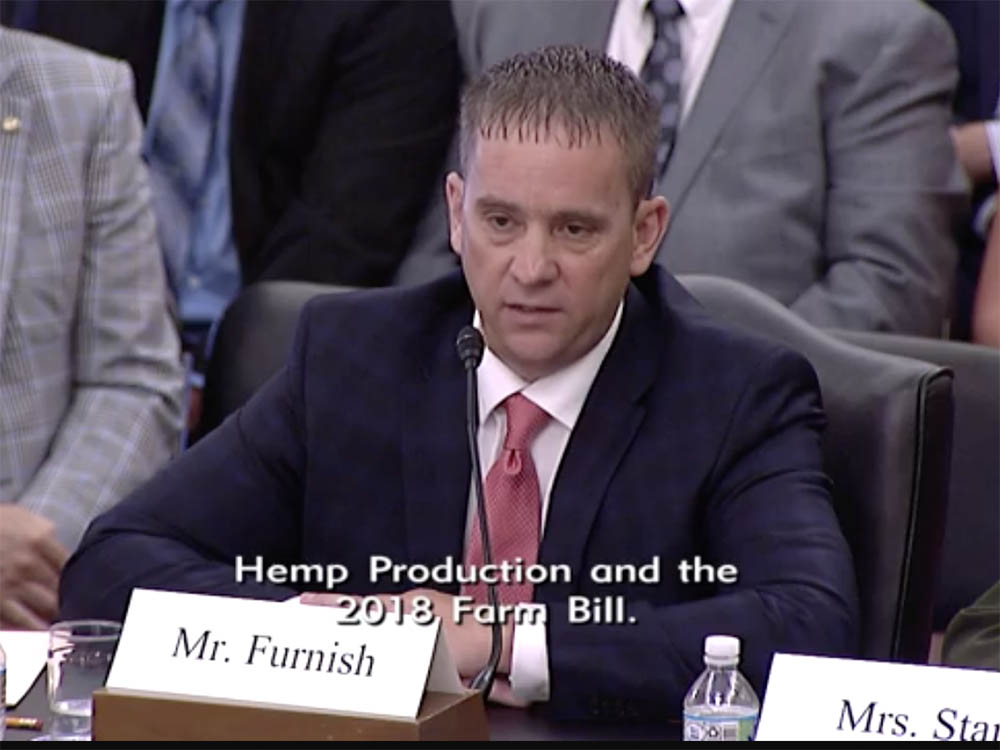 "We have learned a lot over the past 5 years but the hemp industry has a long way to go before it is mainstream production agriculture," he said. "Having a certified seed program for hemp would be a huge benefit to the hemp farmers. Now that hemp is legal we need to take a close look and remove, one by one, the barriers to success so hemp can be on the same production playing field as all the other crops."
Next on the panel was Stark, who talked about the specifics of protocol for testing. She explained that the delta-9 THC levels in hemp, on a dry weight basis, could be different, based on different testing protocol and post-decarboxylation. Only with solid protocols from USDA can effective interstate transport be risk-free and legal, she said.
Chairman Seki, brought by Minnesota Senator Tina Smith, gave the perspective of the increased challenges faced on Native American Indian land, where they were not specifically included in the hemp pilot program from the 2014 Farm Bill. The unemployment rate in Minnesota is around 3%, while on the Red Lake Reservation, close to 40%. Inclusive hemp implementation could be a huge benefit for these communities, but only if intentional work is done to keep the doors to the industry open.
As the hearing went on, different Senators came through, as Senator John Boozman (R-AR) took temporary chair to give time to Senator John Hoeven (R-ND), who as Governor of North Dakota years ago, was one of the earliest hemp supporters.
Overall, the hearing was packed with historic support in Congress, hemp expert testimony, and a clear view into how the federal government is working to assure farmers have all of the opportunity that hemp brings.
The USDA and FDA are both planning to issue some sort of guidance, however temporary, this Fall. While the public comment period has closed, the FDA and USDA are likely still open to data and suggestion for how to implement the hemp program. The full roll-out won't begin until 2019 growing season, and will continue to evolve as the hemp industry, infrastructure, and acreage, grows.
TELL US: How do you think the federal government should regulate hemp and CBD?