The art of the CBD-infused cocktail is gaining popularity, and for good reason. Adding CBD to your nightcap has a few not-so-surprising benefits that are totally worth raising a glass.
Originally published in Issue 6 of HEMP. Subscribe HERE or find it in a local grocery store.
---
Just because cannabidiol won't get you high doesn't mean a few drops will go unnoticed (or unappreciated) in your weekend cocktail. Who wouldn't love a little relaxation added to their rum and coke? Not to mention its rumored benefit of a somewhat reduced hangover, which for me, makes it worth a test drive.
Adding CBD to food, beverages, and even beauty products is all the rage nowadays, but because CBD affects everyone differently, it's a good idea to start slow when pairing it with alcohol. Pay attention to how your body reacts to a CBD-spiked drink and adjust your drinking habits accordingly.
Just be mindful of the alcohol by volume in the drinks you choose (it's still alcohol!) and remember that less is more. One or two servings may be all you need to feel its euphoric effects.
Shaken, Stirred, or Spiked?
You don't need to hop a plane or even venture to the corner bar to try one of these super chill cocktails. Mixing one at home can be as easy or as difficult as you want to make it. Some enjoy creating CBD-infused simple syrups or even CBD-infused spirits, while others simply add a drop or two (or three) of CBD oil to their favorite cocktail, which works just as well and is highly customizable. Adding a few drops of a CBD tincture is another option if you're interested in a seamless mixture. Because the tincture is alcohol-based, the CBD will disperse through the drink, as opposed to floating on top like the oil.
When picking your poison, keep in mind that the earthy flavor of CBD tinctures, oils, and syrups pair well with herby spirits like gin and amaro. Citrus can help round out the flavor, adding an acidic element as well as a hint of sweetness. And just like a typical cocktail, fruits like blood orange, pink grapefruit, and Meyer lemon can all help brighten up a strong drink.
When it comes to CBD cocktails, there's something for everyone. Start experimenting with your own favorite drinks, or try one of these revamped classics!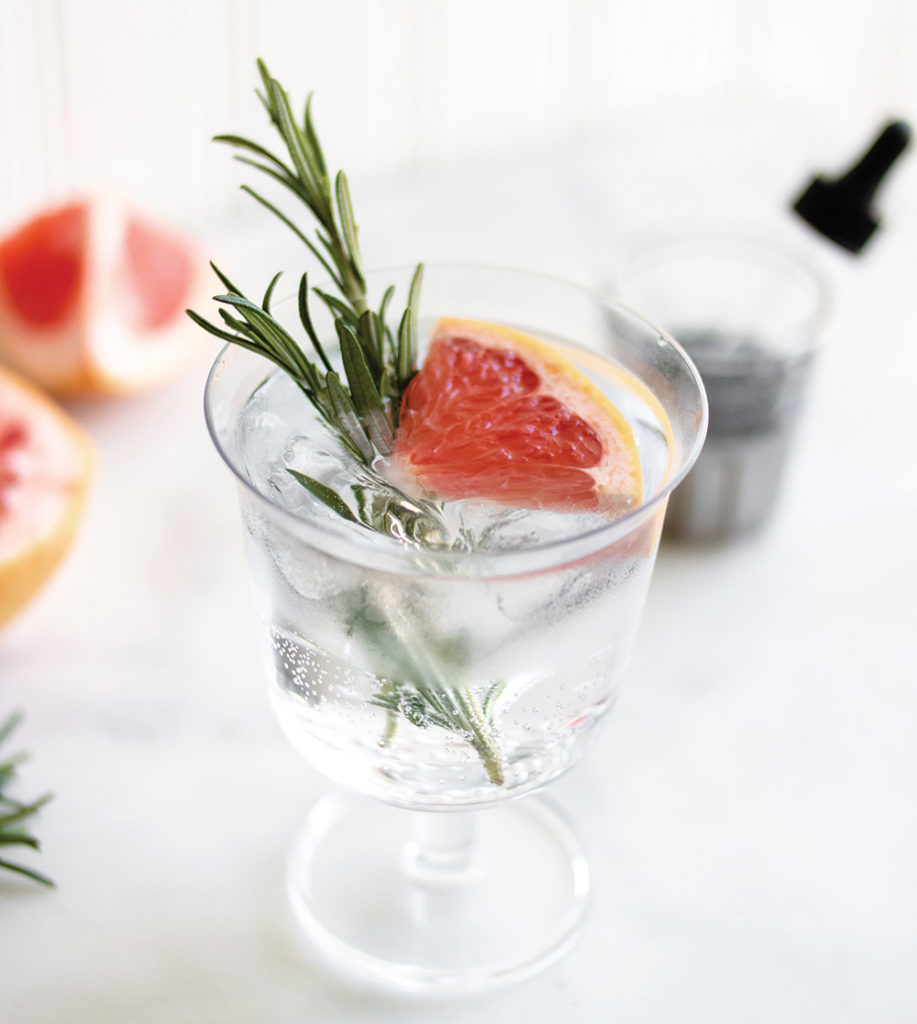 Pink Grapefruit Gin & Chronic
This crisp and clean gin & tonic is brightened with pink grapefruit and a sprig of woody rosemary.
Ingredients – Serves 1
1 ½ oz gin
4 oz tonic water
Pink grapefruit wedge
15 mg CBD *A tincture is recommended for complete dispersion, but feel free to use CBD oil as a substitute.
Directions
Add a small amount of fresh ice to a cocktail glass.
Pour in gin and top with tonic.
Drop in CBD oil or tincture and stir.
Garnish with grapefruit wedge.
---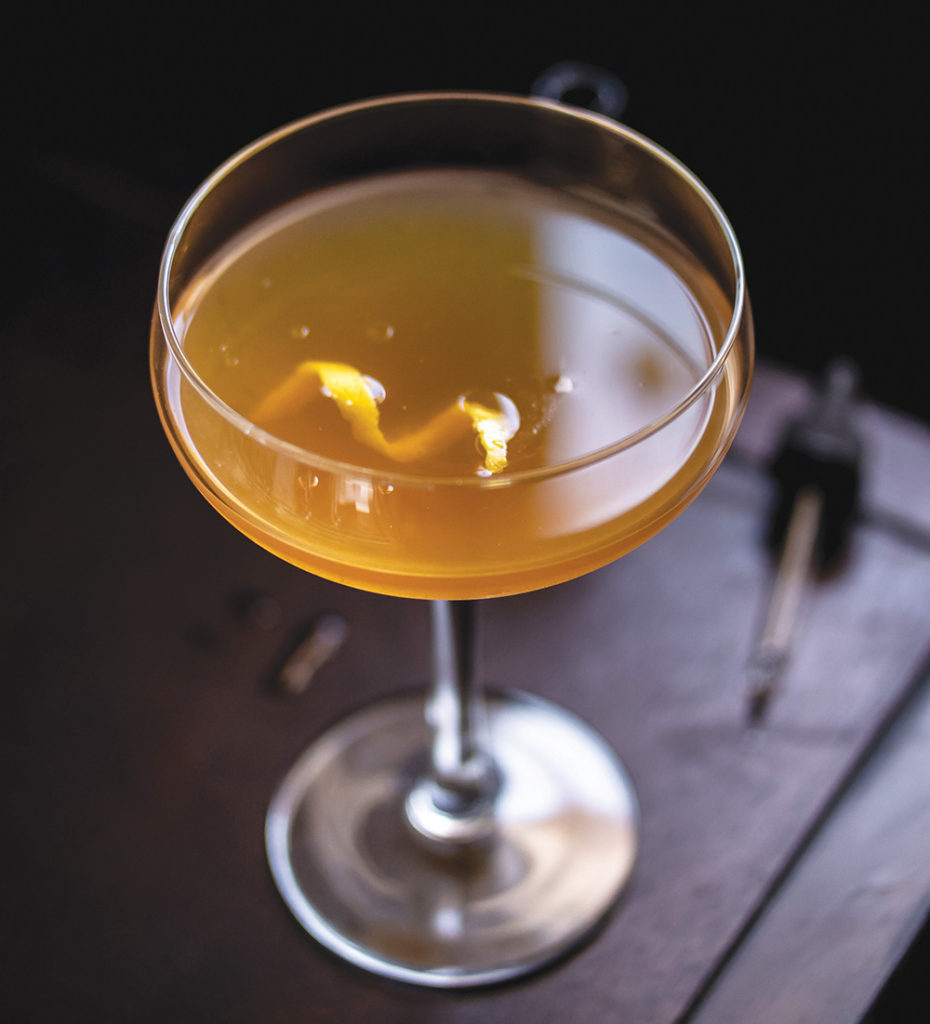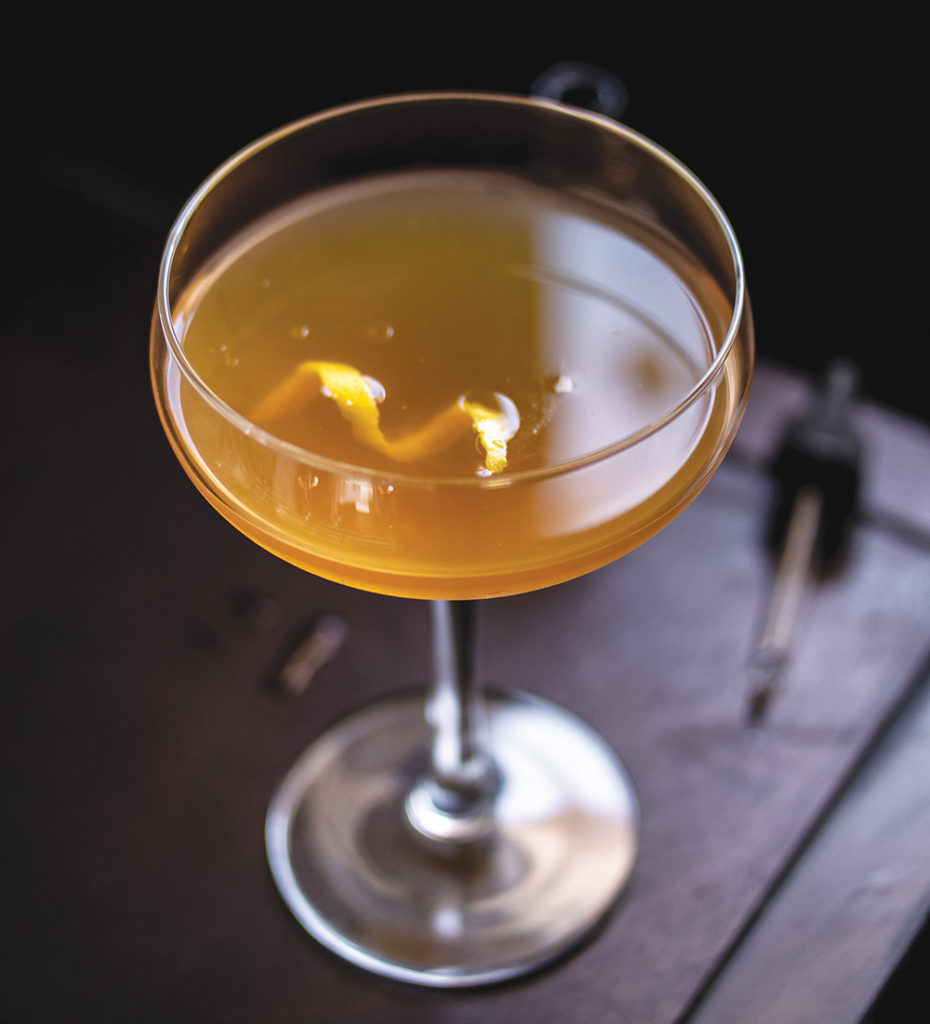 Dude, Where's My Sidecar
The classic sidecar is made a little more mellow with floated CBD oil and sweeter Meyer lemon juice.
Ingredients – Serves 1
1 ½ oz brandy
¾ oz orange liqueur
¾ oz Meyer lemon juice
15 mg CBD oil
Directions
Add brandy, liqueur, and lemon juice to a cocktail shaker with ice and shake.
Strain into a chilled cocktail glass.
Float CBD oil on top and garnish with lemon peel.
---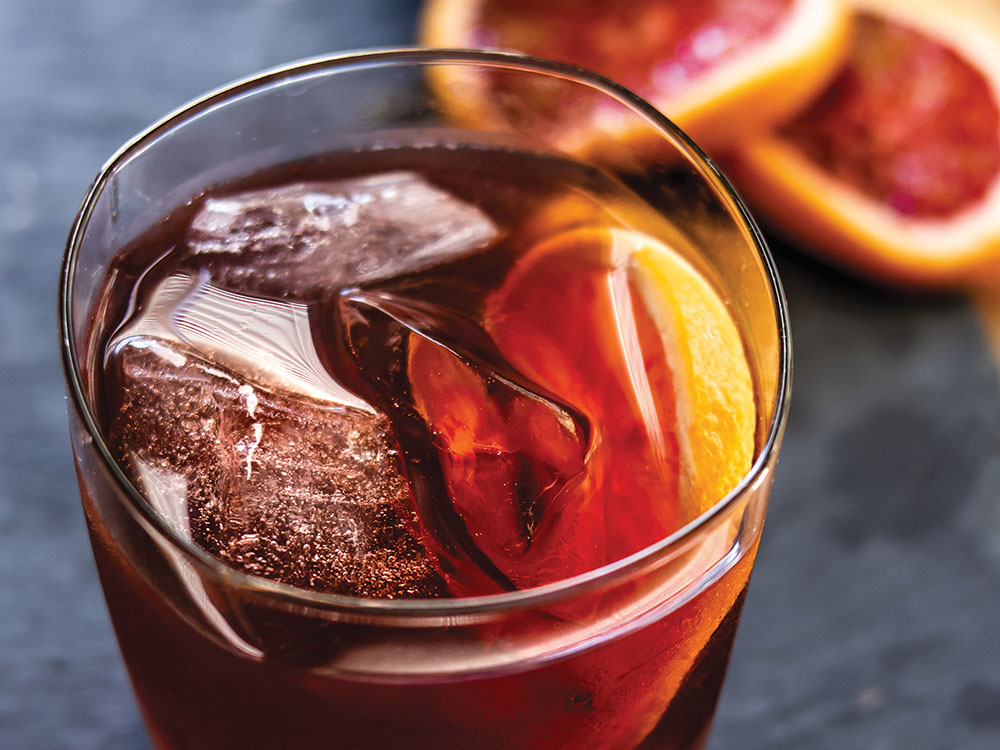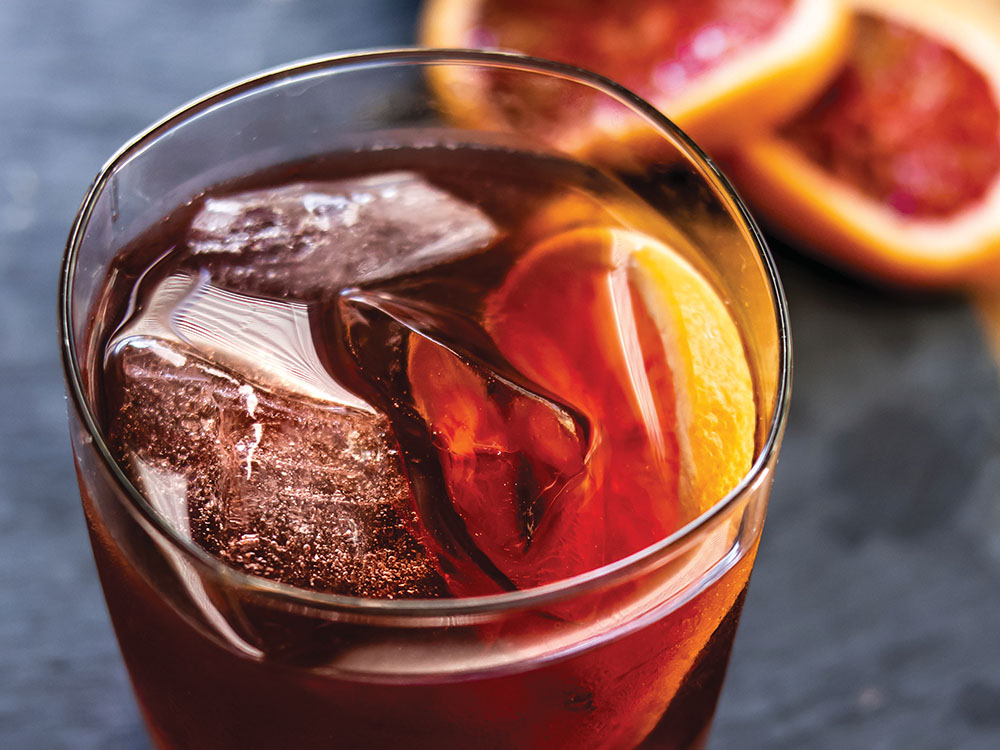 Blood Orange "Nugroni"
A chilled-out negroni with a boost of Vitamin C & CBD.
Ingredients – Serves 1
1 oz gin
1 oz campari
1 oz sweet vermouth
½ oz blood orange juice
15 mg CBD oil or tincture
Directions
Stir ingredients in a mixing cup with ice until chilled.
Strain into a rocks glass with fresh chipped ice.
Garnish with a slice of blood orange.
Liz Schoch is a nutritionist who runs the Inspector Gorgeous blog, where she creates plant-based, low-sugar recipes at inspectorgorgeous.com.