In late 2018, Canada's Cannabis Act officially came into effect. Whether you view it purely from an average standpoint, as a newly opened market, or as a business opportunity with their neighbors to the south, Canada's move is going to change the hemp game in a big way.
This article was originally published in Issue 6 of HEMP. Subscribe HERE or find in a local grocery store.
---
If you ask David Rendimonti's two daughters what their dad does for a living, you'll get two different answers.
"Gillian will tell all of her friends, 'Dad's in biotech and health,'" he says on the phone from Quebec. "And Sidney will say, 'Dad sells weed.'"
The CEO of LiveWell, a Canadian hemp company based in Ottawa, Ontario, is part of a new wave of entrepreneurs flush with capital and poised to take advantage of cannabis policy shifts throughout North America. And even though his daughters are teasing, Rendimonti says that in a way, they're both right. After three decades of roles in pharmaceuticals and supplements at companies such as Wyeth, Pfizer, and Johnson & Johnson, he shifted his focus to hemp a little over a year ago — specifically, cannabidiol (CBD), which was illegal to extract from hemp plants in Canada until October 2018.
That's when the Canadian government passed the Cannabis Act, which legalized and regulated recreational marijuana and eased the laws that had applied to industrial hemp since 1998. That's when cannabis sativa plants with less than 0.3 percent delta-9-tetrahydrocannabinol (THC) were exempted from the Controlled Drug and Substances Act and placed under the Industrial Hemp Regulations.
Since 1998, the number of acres farmed for hemp in Canada has steadily grown, and then jumped by approximately 75,000 acres to 140,000 acres total from 2016 to 2017, according to Health Canada.
Under the Cannabis Act, CBD will remain a controlled substance and can only be purchased from licensed retailers in Canada, supplied by a licensed producer. But the new law also allowed the country's 1200-plus hemp licensees to sell CBD-rich biomass to a licensed company to be extracted for isolate for the first time. In past years, farmers — largely concentrated on the flat prairies of Alberta, Saskatchewan, and Manitoba — have only been able to grow a limited number of approved cultivars for hemp grain and fiber instead of for cannabinoids.
This policy shift, combined with the 2018 Farm Bill in the United States, means that Canada's more cannabis-friendly banking and securities institutions are drawing in different kinds of players, investment, and a flurry of consolidation. On December 3, LiveWell announced a merger with U.S.-based Vitality CBD Natural Health Products — a reverse takeover that will allow the company to raise capital on Canada's securities exchange and lean on Vitality's proven hemp CBD cultivation success in New Mexico and Montana. The strategy? To secure a solid foothold in the hemp CBD supply chain in both the United States and Canada, projected by Chicago's Brightfield Group to be worth as much as $22 billion by 2022 — potentially even more valuable than THC-infused products.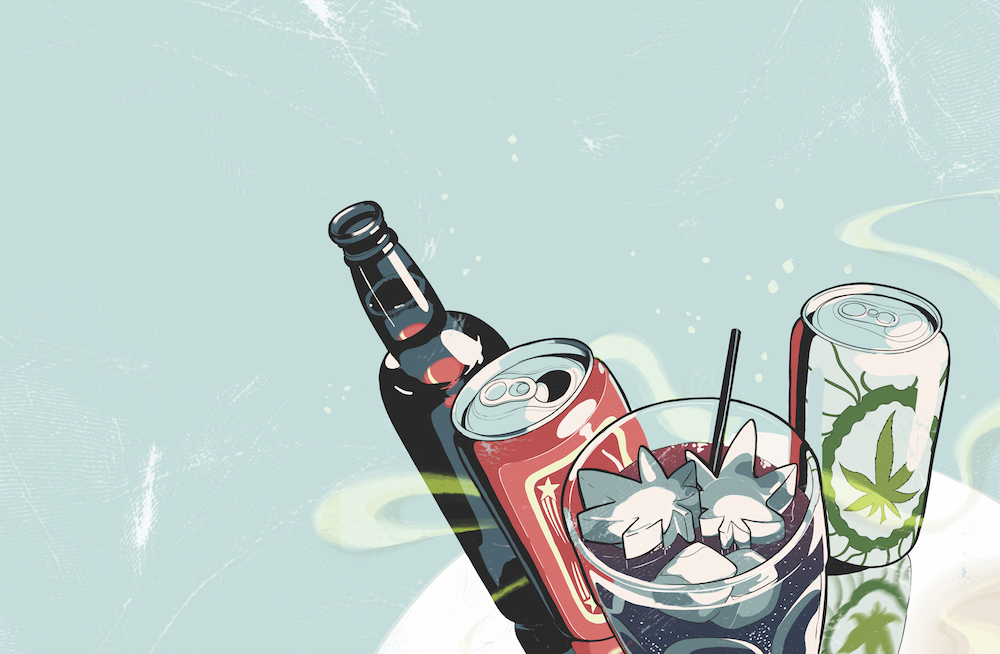 As CEO of the newly formed company, Rendimonti's vision is to create CBD-infused topical ointments, drinks, sublinguals, and other consumer products from the isolate the company will extract. He's also just secured his first major deal: two weeks after our interview, LiveWell announced a binding letter of intent to supply hemp-derived CBD isolate to Canadian cannabis giant Tilray. Just days later, Tilray announced a $100 million joint venture, split 50/50 with beer conglomerate Anheuser-Busch, to develop cannabis-infused drinks, some of which are sure to be powered by CBD.
"You know, I don't think we're going to be the number one cannabis and hemp company globally in every part of every part of the business," Rendimonti reflects. "But we sure are setting ourselves up to be a leader in CBD from industrial hemp."
Playing Cultivar Catch-Up with U.S. Hemp Producers
LiveWell and Tilray are hardly alone in the race to supply the world with hemp-derived CBD, which can be produced at a much lower cost than Canada's ultra-regulated, hyper-controlled indoor-grown cannabis.
But in British Columbia, executives at the 10-year-old Naturally Splendid, headquartered just outside of Vancouver in a town called Pitt Meadows, don't sound as thrilled by Canada's new laws.
For one, president and co-founder Craig Goodwin says the Canadian Hemp Trade Alliance even had to lobby the government to allow existing hemp farmers to sell off any CBD-rich flower biomass they had from this year's harvest. Farmers were being asked to leave thousands of dollars on the table, according to Goodwin, who says even if the plant contained the lower end of CBD at 6 percent, "you're talking somewhere upwards of $60,000 [or $45,000 USD] an acre when farmers are used to a yield of $1500 an acre."
"So when farmers are looking at all of these vast riches, they're going, 'Oh my God, it's already a profitable crop. And I get to take CBD off it no matter how low the expression in Canada?' That's where farmers' mindsets are," Goodwin says. "What they're not recognizing — and maybe because too many dollar signs are dancing in their heads — is that in Colorado, Kentucky, we've heard numbers in excess of 20 percent CBD. We've heard crazy numbers out of Colombia and South America. And, in fact, many parts of Europe, like Italy, are reporting high-teens, low-20s percentages for CBD."
"I describe CBD these days as the new Frank's Red Hot Sauce — they put that sh*t in everything,"

Ronan Levy, Trait Biosciences
Now, Goodwin says the pressure is on Canada's breeders to match those CBD-rich genetics in competing markets and on the industry to develop new techniques to efficiently grow and harvest CBD.
Last May, Canadian cannabis giant Aurora announced its CBD strategy would include acquiring a controlling stake of Hempco, another established player in the hemp industry.
"The extraction of CBD allowed for under the new Act is a key component of our growth strategy, and we are well positioned to take advantage of this enormous opportunity," said Hempco CEO Diane Jang in a press release. "Together with our strategic partner and majority shareholder Aurora Cannabis Inc., we are now in prime position to develop quality new products and take our hemp business to the next level."
Reps at Canada's largest cannabis company, Canopy Growth, could be even further ahead than Aurora and Hempco. On January 11, the company announced that they had harvested more than 190 million sq. ft. of CBD-rich hemp genetics rich in Saskatchewan. They expect to extract approximately 7000 kg (nearly 15,000 lbs.) of CBD isolate from the harvest.
This high-CBD harvest is an impressive feat in a country where only pedigreed hemp cultivars — plants which have been bred to breed true or plants that have gone to seed at least three times with proven, consistent cannabinoid content and no morphological variations — can be planted legally for industrial production. Seeds can be imported, but they have to be listed on the Organ Organisation for Economic Co-operation and Development (OECD) Seed Schemes or by the Association of Official Seed Certifying Agencies (AOSCA). According to Jordan Gabriel, a senior quality and regulatory consultant with Cannabis Compliance Inc., it's so closely regulated to prevent cultivars with higher concentrations of THC from accidentally taking over acreage. And this heavy regulation is a blessing and a curse.

"Hemp companies who have been producing professionally for the past four years, they've been producing it for seed and for fiber, they haven't been looking at cannabinoid content whatsoever other than to make sure that they aren't producing any THC, in line with the regulations," says Gabriel on the phone from Carleton Place, a small town near Ottawa. "So the problem that they're finding is that a lot of startup hemp companies can't find a cultivar of hemp that gives them a very high yield of CBD […] Unfortunately what we're also finding is that the United States has much better cannabinoid content for some of their cultivars, but these cultivars don't have the same level of strict control. So it's difficult to exactly figure out how to bring them up north and plant them. At the same time, it's also difficult to see how well they would fare in the different climate."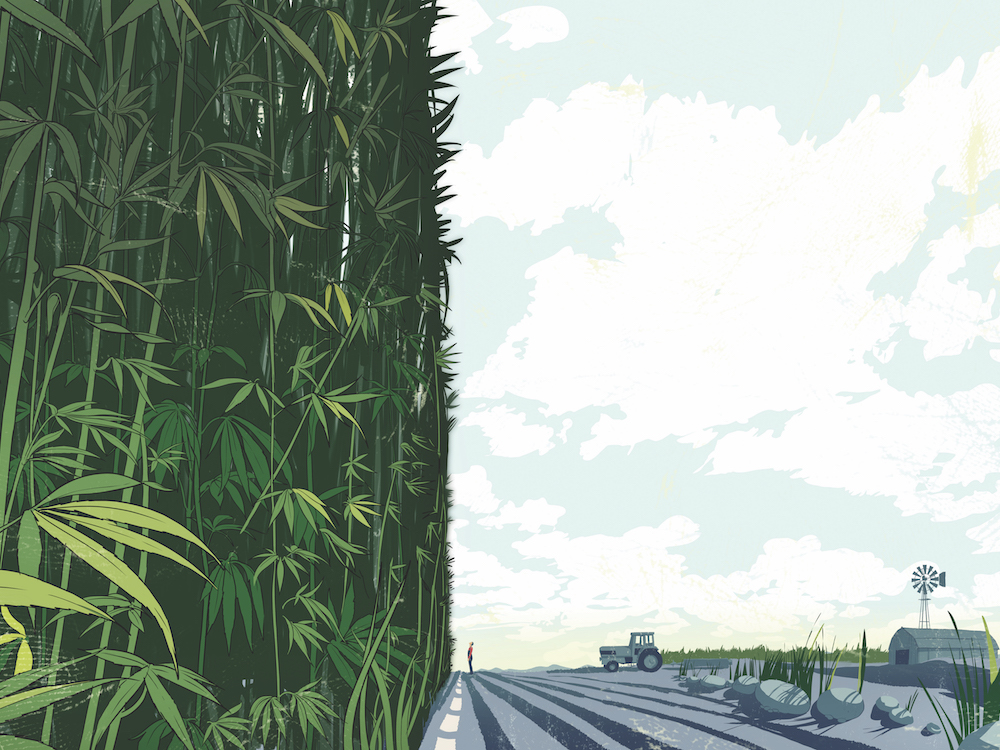 In addition to genetics, Goodwin says farmers will have to learn entirely new hemp-growing techniques, adding that he's seen CBD-rich cultivars grown more like tobacco in states like Kentucky, where plants won't knock into each other and CBD-potent trichomes can be preserved. Scaling up will be difficult for Canadian farmers.
"In Canada, we are world-renowned farmers and there is no doubt about that," he says. "But what we do in Canada is just by sheer brute force: massive acreage, massive machines, massive combines producing hundreds if not millions of tons of biomass. That's what we do in Canada. CBD cultivation isn't about brute force. It's a much more delicate, a much more subtle farming technique that, if you want the truth, still isn't even fully developed yet. There are a thousand questions to ask."
And then there are bureaucratic challenges. Naturally Splendid spent more than $2.5 million CAD on Prosnack, an energy bar company that manufactures Elevate Me bars, and on building a new facility under the impression that they would also have a dealer's license that would allow them to extract and formulate CBD-rich products. Instead, they're still waiting — an unfortunate circumstance that has entrepreneurs worrying that they'll lose this small window of opportunity before the rest of the world follows suit.
"So there is no hemp CBD market," Goodwin says. "The government, by trying to be cautious in their regulatory framework, have actually created a bigger than ever underground black market, an unregulated market with no quality controls for CBD."
Will Overregulation Simply Lead to a Larger Illicit Market?
"You know, I describe CBD these days as the new Frank's Red Hot Sauce — they put that sh*t in everything," cracks Ronan Levy, the chief strategy officer at Trait Biosciences, a cannabis biotechnology company based in Toronto.
"And you know, it's great in one way because it's opening people up to explore and understand CBD and cannabinoids in general, but if you have some people who are fast and loose with the applications or potential benefits of it, you're going to have a backlash associated with that from people who are skeptical and dismiss its utility," Levy says. "And I think that's the biggest risk. As an industry we've got to be prudent about the claims we make."
Of course, the most common risky claims thrown around the hemp industry pertain to CBD and its potential benefits, which researchers are still trying to figure out — a project that will hopefully be easier in a post-prohibition world. Epidiolex, a kind of cannabis-derived CBD medication, was recently approved by the FDA for treatment of seizures from Lennox-Gastaut syndrome and Dravet syndrome in the United States, a decision based on several clinical trials. And while there have been some studies pertaining to CBD, much of it isn't yet conclusive. Instead, anecdotal evidence abounds when it comes to the cannabinoid's analgesic, anti-insomnia and anti-anxiety effects, with some reviewers on many cannabis websites and product blogs swearing by its power.
That isn't stopping massive companies like tobacco giant Altria, Corona owner Constellation Brands, Coors, and pharmaceuticals conglomerate Sandoz from acquiring an interest or creating a joint venture with Canadian cannabis companies. This influx of money from established brands with deep pockets is likely to disrupt alcohol, tobacco, and pharma sales in North America.
In a way, CBD has seemingly been everywhere: in mainstream media and alt-health blogs alike. But it's still rare to see CBD-infused lattes on the menu at coffee shops or the CBD-infused negronis Canadians read about in the New York Times. This is at least in part because Canadian regulations have placed CBD, even if it is derived from hemp, under the authority of the nation's cannabis program.
On the cannabis side of the equation, illegal dispensaries are being shut down and store owners face serious consequences under the Cannabis Act for operating. The new licensed, legal retailers — a mix of private and public ventures under provincial jurisdictions — are cautiously opening. But they don't always have product to sell: Just 12 weeks after legalization, the province of New Brunswick laid off several recent hires simply because there wasn't enough supply to serve customers.
"In Canada, we are world-renowned farmers and there is no doubt about that. But what we do in Canada is just by sheer brute force: massive acreage, massive machines, massive combines producing hundreds if not millions of tons of biomass."

Craig Goodwin
As of September 2018, there were 342,103 Canadians registered for medical cannabis products and a growing number of export and research partners in the cannabis space in countries such as Israel, Jamaica, Germany, Colombia, and more.
And it's early days for product selection: legal products are still largely limited to cannabis flower, oils, and a small selection of topicals, and the regulations surrounding pre-packaged edibles or extracts are still in the consultation process — those products won't hit the store shelves until October 2019.
Those edibles regulations, based largely on reports from legal cannabis states like Colorado, will likely limit each edible product to 10 mg of THC per package, but they likely won't limit CBD. Shirley Toms, senior quality and regulatory consultant at Cannabis Compliance Inc., says it is a good idea to limit cannabinoids in products to protect people who accidentally consume an infused product or who wants to avoid taking too much.
"But it doesn't stamp out the black market perhaps all that effectively because those amounts are considered small in the black-market consumption crowd," she says. "And the other criticism that you hear is, what does that mean for packaging? It's not as environmentally friendly as we tend to move towards, so having all these discrete units individually packaged has the potential to generate a disproportionate amount of wrapping."
As those regulations evolve through the consultation process, it may give the hemp industry more time to understand just how much staying power CBD will have, or if it could go the way of the Goji berry before Canada is able to produce a consistent, regulated supply.
In the meantime, just about everyone will also be developing new emulsification techniques that will make hemp oil water soluble for consistent beverage products with stable shelf lives. That's something Levy, who also founded Canadian Cannabis Clinics and CanvasRX, says is sorely missing from the illicit market and one way regulated hemp players can compete.
As those regulations evolve through the consultation process, it may give the hemp industry more time to understand just how much staying power CBD will have.
"I don't know if you've ever had the opportunity to try [illicit market drinks] out, but by and large, they are all uniformly terrible," Levy says.
Naturally Splendid's emulsification technology is called HempOmega, a microencapsulation technique that turns oil to a water-soluble powder, and is already being used with hemp-derived Omega 3 and 6. And Trait has developed glycosylated CBD technology that Levy says makes it easy to add the substance to drinks.
"You know, the last three years everyone was just focused on people building massive production facilities," Levy says. "I think the next wave is people who are figuring out how to do everything really efficiently, safely, and with purity."
When the Cannabis Act came into force on October 17, reporters flocked to document the very first recreational cannabis sales in St. John's, Newfoundland, in Eastern Canada at Water Street's new Tweed store.
Canopy, which owns Tweed, flexed its consolidated, first-mover advantage muscles yet again: CEO Bruce Linton posed for photos with Ian Power and Nikki Rose, the first Canadians to buy legal weed in the country. It was an important moment, but also a major PR coup in a hyper-regulated marketing environment — could you ask for a better marketing moment?
There are close to 1000 cannabis cultivators waiting for licenses, according to Health Canada. The competition will be ruthless, and increasingly, Canadian companies are looking for international partners to sustain growth.
And yet despite the stark fact that among the winners, there will be far more losers; despite the regulatory headaches and delays, and the uncertainty abroad, Canada's cannabis industry can sometimes feel like one of the more optimistic atmospheres one could surround oneself with in otherwise dark times. As corporate and tough as it is, almost everyone you talk to is focused on the opportunity to shape not just a post-prohibition Canada, but a post-prohibition world.
"I'm absolutely in love with the industry as you can hear from my voice I'm super passionate about making a difference," says LiveWell's David Rendimonti. "We're the privileged few to be at the starting line of something amazing that's growing so quickly."
LET US KNOW, what do you think is going to happen in Canada's legal hemp market?