The Elon by E1011 Labs simplifies whole hemp flower inhalation, allowing you to take your CBD anywhere you need it. 
A leader in inhalation technology, E1011 Labs provides an alternative approach to wellness with cleaner, faster-acting vape pens that use custom blends of pure, whole flower hemp. Inspired by the use of inhalation as a medicinal practice in many ancient cultures, the company founders wanted to provide cannabinoid wellness by combining traditional holistic knowledge with state-of-the-art technology.
With safety and precision in mind, they landed on the Elon vape pen, a revolutionary CBD intake device which utilizes an advanced, concentric heating system for ideal extraction making it one of the most high-tech devices on the market.
The Elon makes it easier than ever to bring whole flower hemp wherever you need it. Pack this advanced vaporizer with E1011 Labs' full-spectrum hemp Stem cartridges, and enjoy effects that take over in minutes, rather than hours. Read on for all the reasons we think this device is one of the best in its class.
Thoughtful Design
E1011 Labs' Elon Starter Kit provides everything you need for a superb session: the Elon vape pen, two Stem packs in "Uplift" and "Relax," and a Type-C USB charger. When opening the Starter Kit, we immediately noticed the quality of design and attention to detail on every level.  Blending form and function, the Elon stands out as a visually impressive vaporizer with intuitive features, such as the use of a blowhole to pause and restart sessions rather than a button. This gives you total control when using the device and offers a brief moment to pause, if needed. In a more practical sense, this feature prevents the device from accidentally turning on inside a bag or pocket. We're also fans of how easy it is to charge the Elon – it only takes 30 minutes to fully charge, and a charge lasts 10-15 sessions.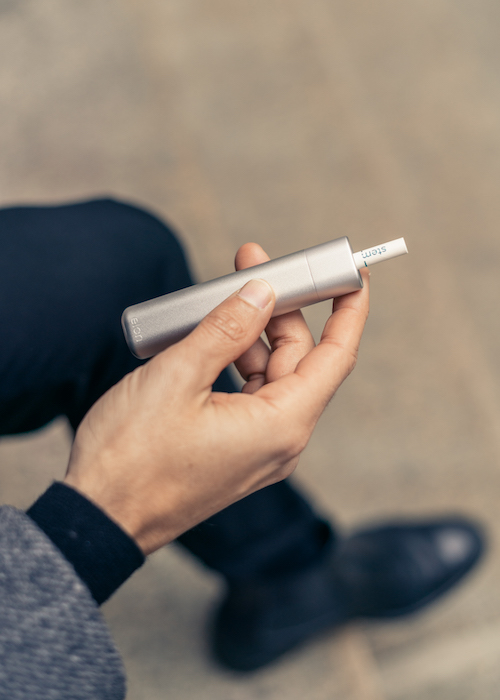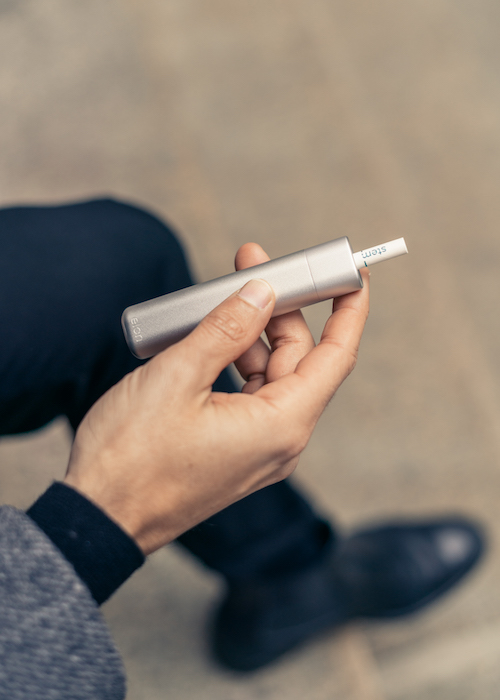 A Healthier Inhale
One of the Elon's most advanced features is its concentric heating capability, which gently activates cannabinoids and terpenes within the hemp flower for high bioavailability. In just five seconds, gentle heat-not-burn technology brings your hemp flower to the ideal temperature and evenly distributes heat for proper extraction. This makes for an incredibly smooth draw and an all-around pleasant and effective vaping experience. Processed oils are the industry standard for vape cartridges but raise more health concerns than flower. Stem provides an alternative to oils without sacrificing ease of use. Because no combustion takes place, you don't have to worry about smoke or ash either. One of our favorite features is Elon's self-cleaning ability – a detail bound to impress those accustomed to more traditional methods of inhalation.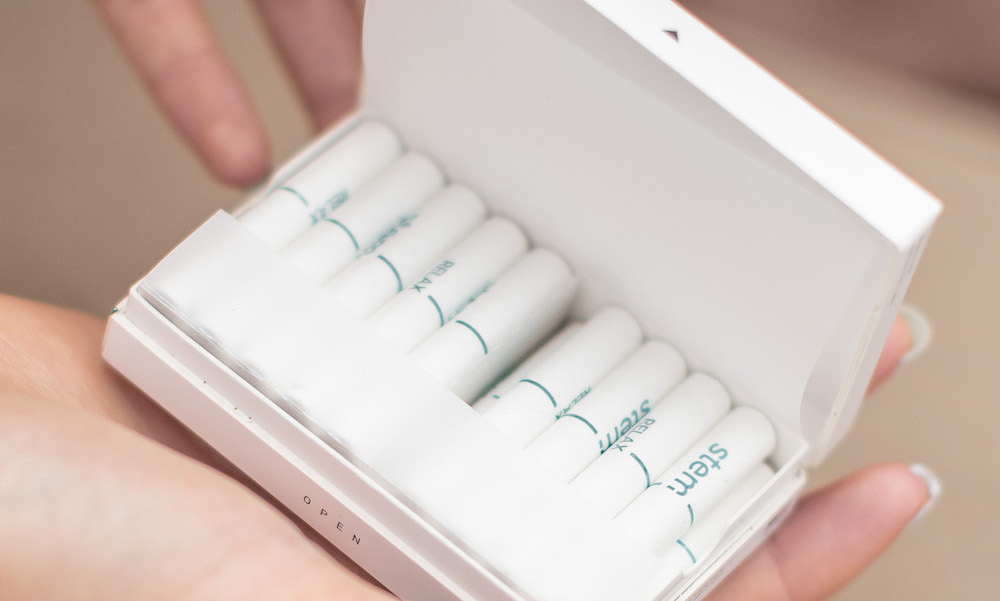 Stem: Premium CBD Flower Sticks 
Say goodbye to processed oils and hello to these proprietary Stem packs for healthier, faster-acting CBD relief. Each Stem pack contains sun-grown, full-spectrum hemp flower from E1011 Labs' partnership farms. Available in "Uplift" and "Relax," you can customize your experience by choosing whichever effect you are in the mood for.
If you're looking to relax, fall asleep quickly, or simply find a moment of Zen, Stem Relax will get the job done. Slow day working from home? Skip the 2 p.m. slump with Stem Uplift.
Sustainably Sourced
Aptly named, the Stem features recycled paper packaging and biodegradable cartridge shells.  It's aesthetically pleasing and still checks the sustainability box. Wrapped in paper rather than the traditional plastic vape cartridge, E1011 Labs stands out as a leader in sustainable hemp use. The brand's commitment to the environment is also reflected in the quality of CBD, which is only sourced from hemp farmers who use environmentally friendly grow methods. For added transparency and peace of mind, each Stem pack includes a QR code linking the user to a Certificate of Analysis completed by an independent third-party lab. This gives you all the information you might need regarding product safety and quality.
A Clean, Simple & Effective CBD Upgrade
With faster bioavailability than any other consumption method, inhalation provides mood elevation in minutes. Overall, the Elon is simple, but well thought-out. This makes for a fuss-free design that works. Attention to detail is apparent, and the company's commitment to safety and sustainability makes this device feel worthy.  If you're looking to upgrade your CBD experience, the Elon Starter Pack is an intuitive, effective kit. Now, we're just waiting for more new Stem effects to arrive!