Daytrip has developed a range of natural, premium CBD beverages that work well in alcohol-free mixed drinks.
---
Do you feel like you overindulged over the holiday season? Don't worry, you're not alone. After all the festivities of the Christmas and New Year's period in December, increasing numbers of people are committing to a month of sobriety, otherwise known as 'Dry January.' According to the pollsters at YouGov, 1 in 5 Americans this year says they aren't drinking alcohol in the first month of 2020.
Researchers at the University of Sussex have been studying Dry January since 2014. They have discovered that participants can expect to have better health — and a healthier bank balance — by the end of the month.
But fear not! Dry January doesn't mean forgoing all things deliciously effervescent. In fact, there's no reason why it can't be an opportunity to take a step further and swap out sugary sodas with sugar-free beverages — including the CBD-infused sugar-free drinks from Daytrip.
Daytrip crafts natural, sparkling water drinks that infused with CBD in water-soluble form so that it can absorb quickly into the body. While other CBD drinks often use CBD oil, Daytrip has developed proprietary Foliole Nexus Technology, which allows the CBD to become water-soluble and bioavailable for consistent results after consumption.
After Daytrip infuses their CBD into sparkling water, they add a botanical terpene profile to create four delicious flavors — cherry, coconut pineapple, lemon-lime, and tangerine — that can be used to create CBD cocktails that promote a happy effervescent feeling.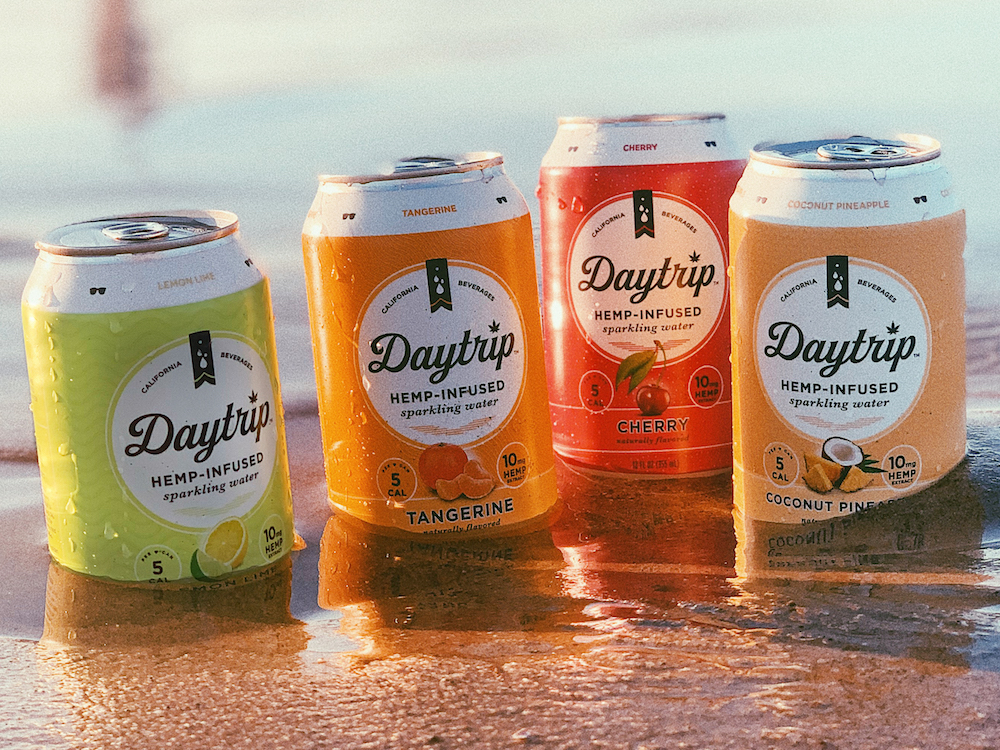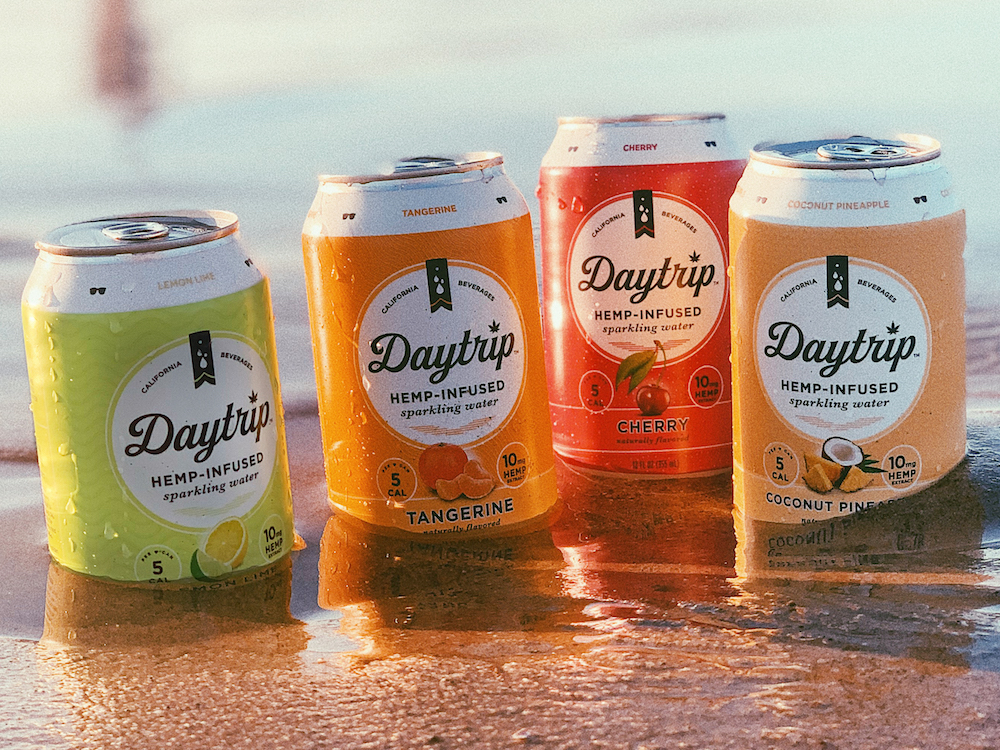 Here are four mocktail recipes from Daytrip to try:
The Daytripper
3/4 cup Lemon-Lime Daytrip CBD sparkling water
muddled ginger
¼ cup peach nectar
1 lemon wedge
Combine all ingredients in a glass and garnish with lemon and a shave of fresh ginger.
The Fiesta
2 oz Cherry Daytrip CBD Sparkling Water
5 oz tequila
2 oz pineapple juice
1 oz pomegranate juice
Combine all ingredients in a glass and garnish with cherries and orange slices.
The Bubbly Brunch
1/2 cup Tangerine Daytrip CBD Sparkling Water
1 cup fresh-squeezed orange juice
1 tbsp elderflower syrup
1 lime wedge squeezed into glass
Combine all ingredients in a glass.
Endless Summer
½ can Coconut Pineapple Daytrip CBD Sparkling Water
1 shot clear rum
2 slices of fresh pineapple Ice
Muddle one slice of pineapple and pour in Daytrip Coconut Pineapple, rum and ice. Garnish with the second pineapple slice.
If you're interested in giving one of these mocktail recipes a try, use code DRYJAN to save 20% off your purchase. Daytrip CBD beverages are also available at the Cannabis Now retail store in Los Angeles.
This post is sponsored by Daytrip. Thank you for supporting the businesses that have partnered with HEMP.
LET US KNOW: Are you participating in Dry January?